Are you a coffee fan? These designs would be great cross stitch projects to complete with a cup of coffee nearby (of course).
I also found some coffee cross stitch kits with a variety of different looks. We have a stamped kit and even a bead cross stitch kit.
(If you're interested in more free patterns, take a look at my Free Full Coverage Cross Stitch Patterns post)
Coffee Cross Stitch by Nadezhda Mashtakova
This free design is 86x71 stitches and uses 35 DMC colors. This design includes some backstitching. This could be a quick stitch and a fun project to display in a decorate embroidery hoop. Find this pattern at Wizardi.com.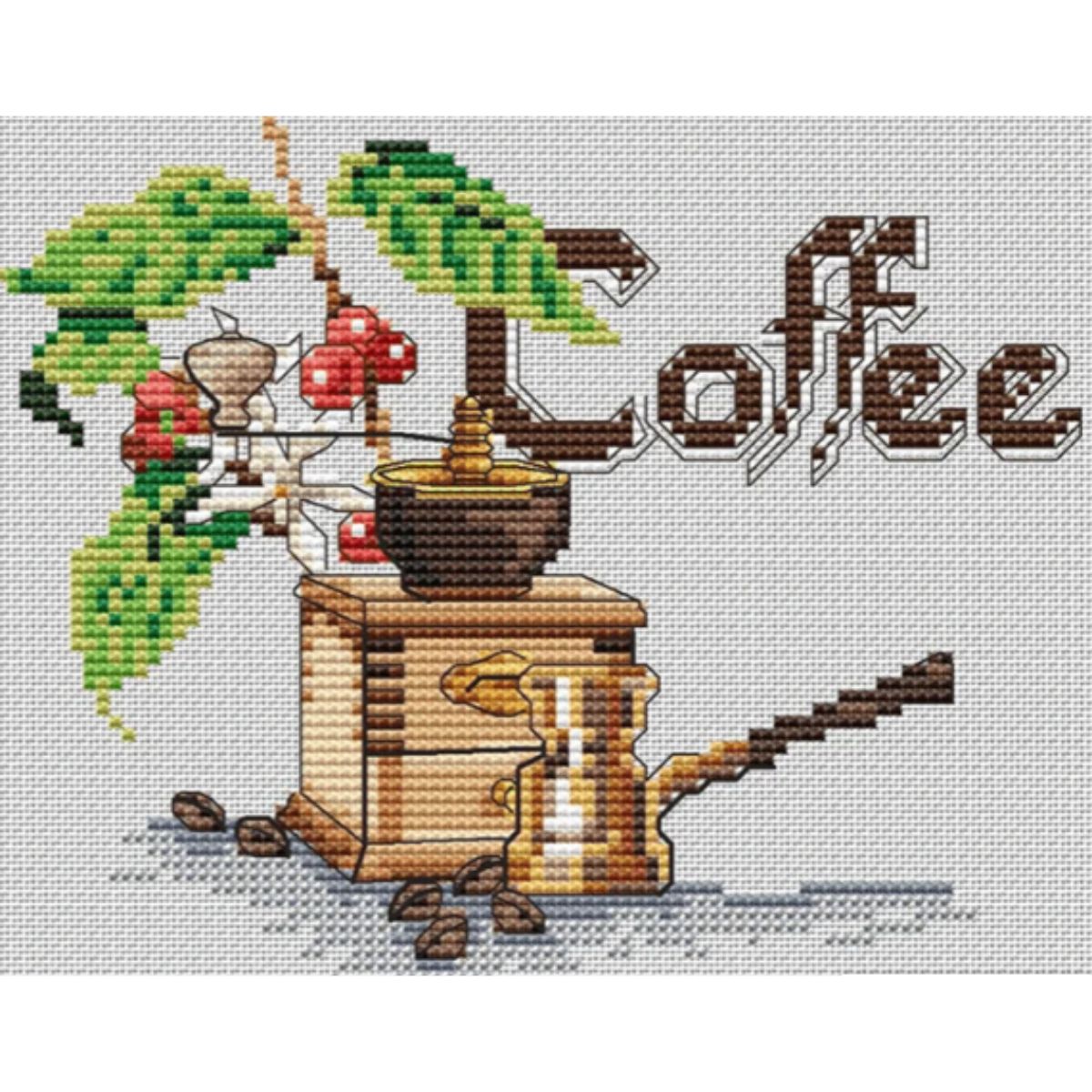 Coffee and Treats
This is a fun and colorful coffee design. There is a coffee cup in the middle surrounded by sweet treats. The fun thing about this design is you can just stitch each piece as their own design for a quick little finish. You can find this pattern here. (Note, it looks like you have to subscribe to their newsletter to be able to download the pattern.)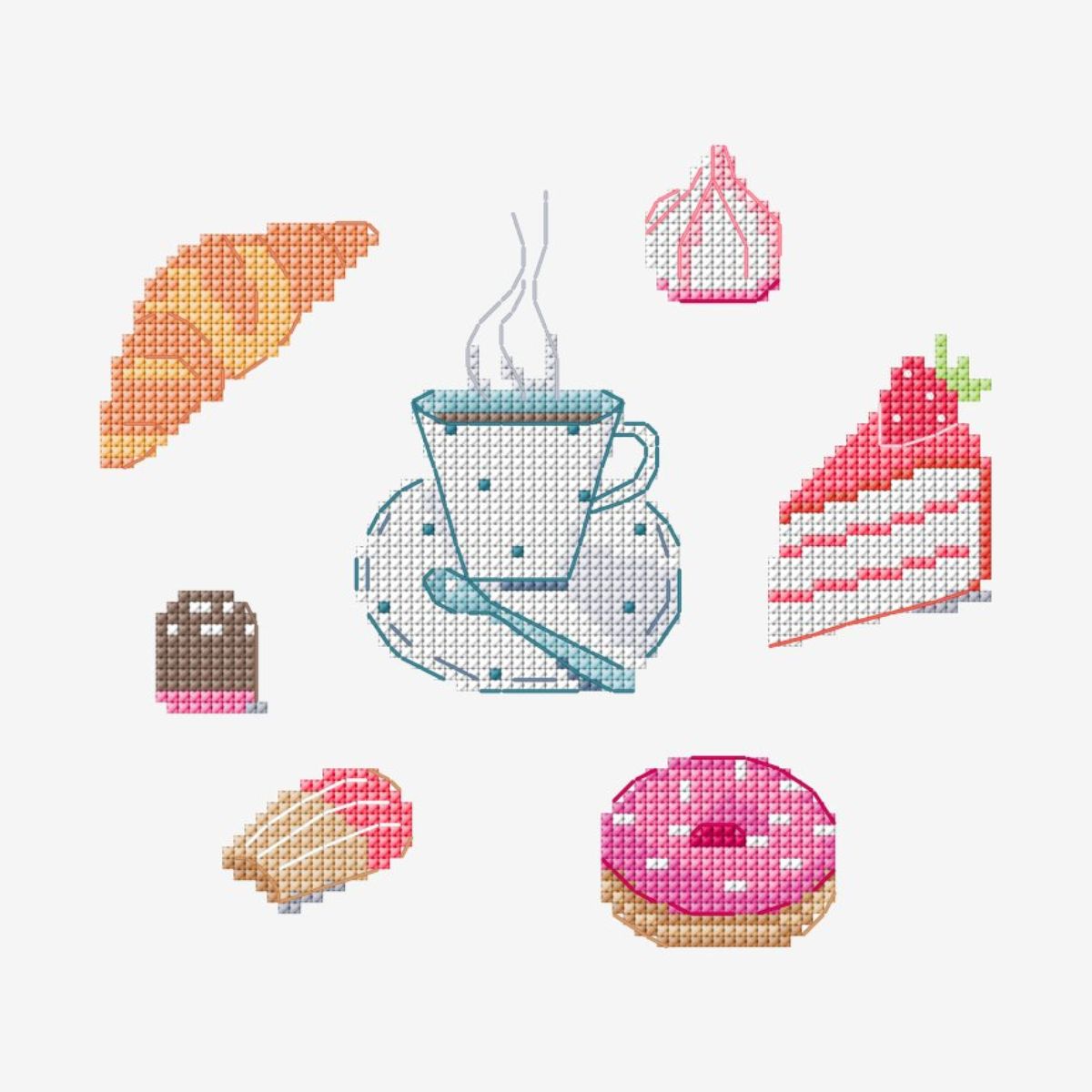 All the Coffees
These are the cutest little cups and mugs of coffee. I think this would also be fun to work on stitching lettering. You can download the design here. (There's also a matching pastry design.)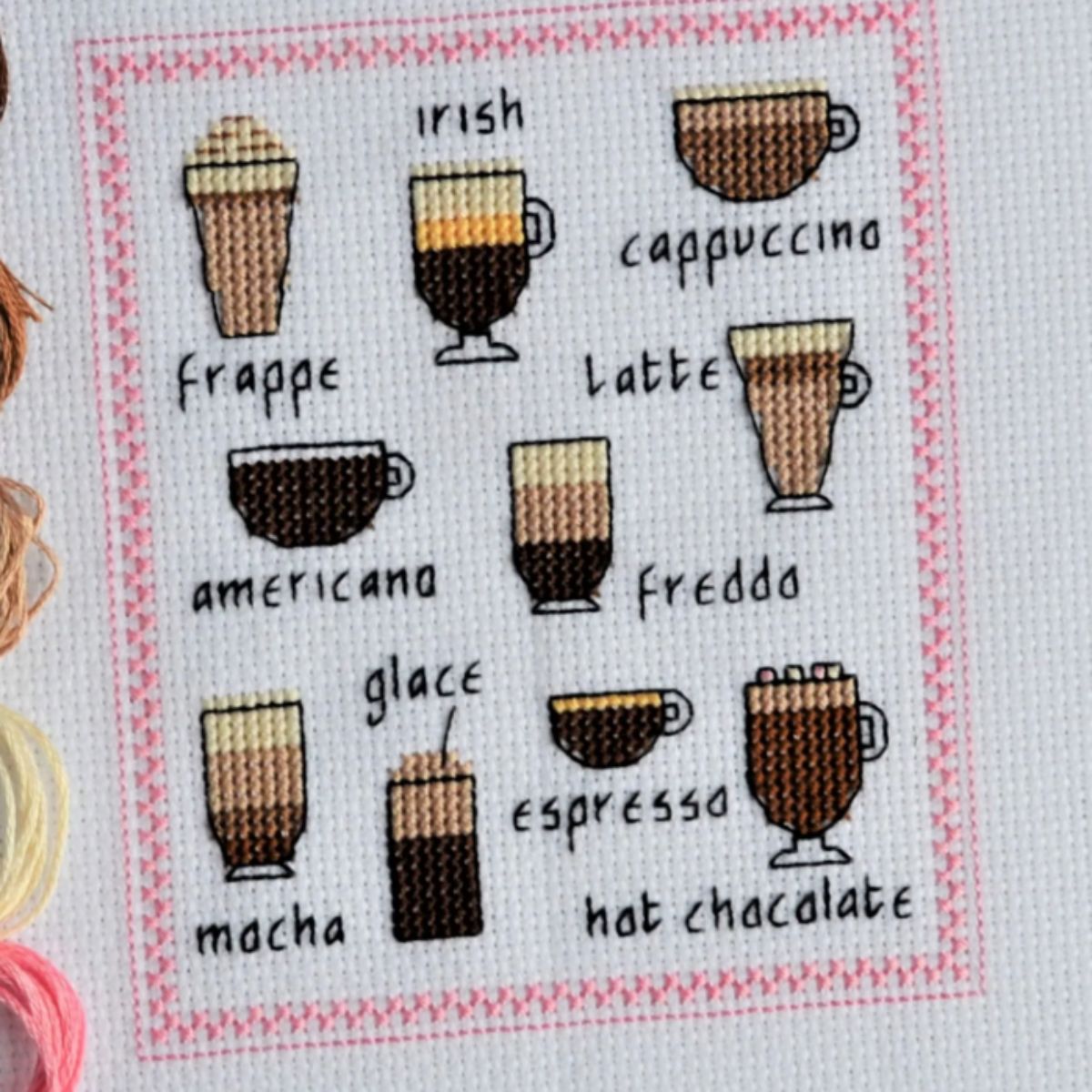 For the Snarky Coffee Fan
If you are serious about your coffee addiction or you just appreciate something that's not your grandma's cross stitching, I love this freebie.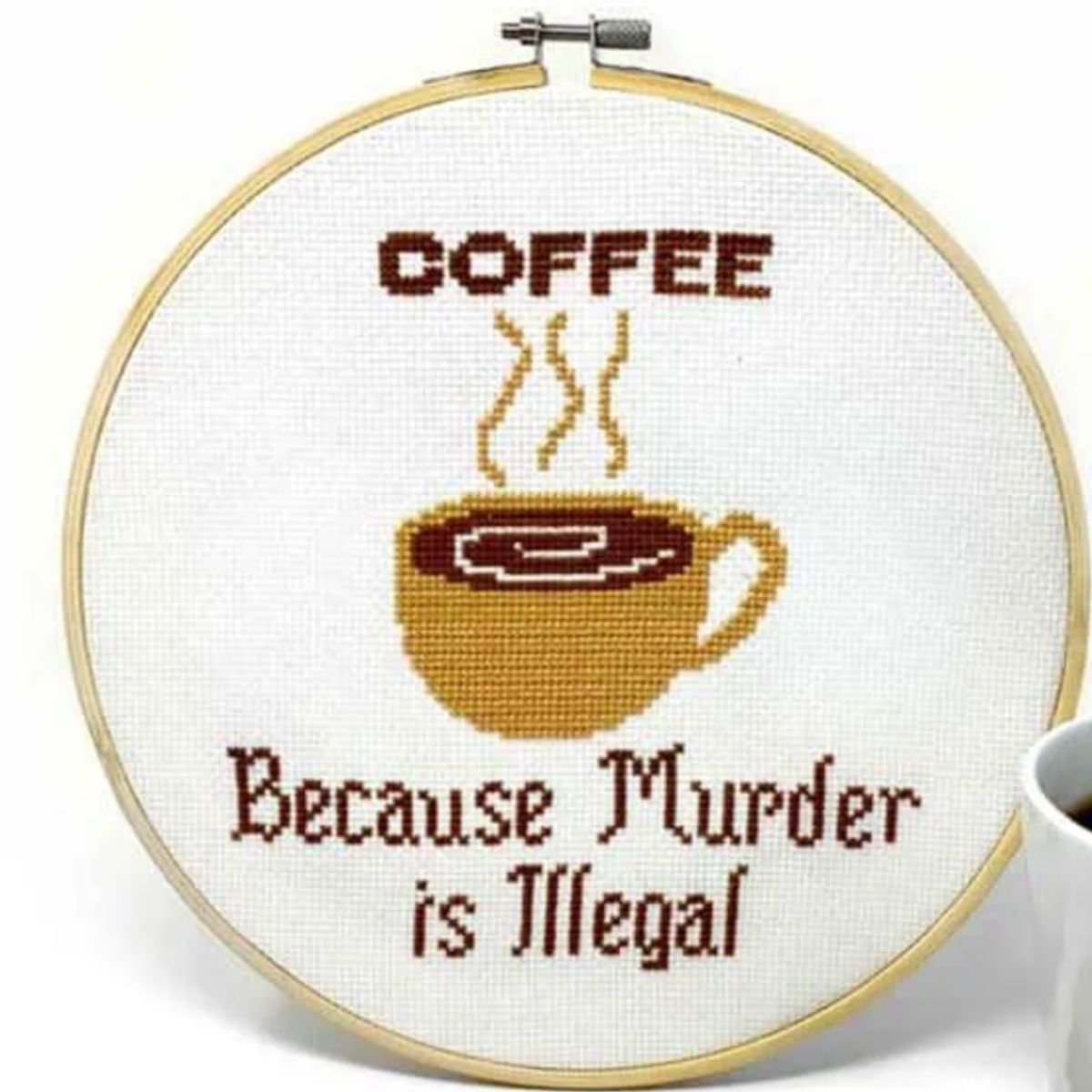 More Coffee Please by Ruth
This could be a quick and fun project. The main focus of the design is the fun lettering with a few coffee beans, a coffee cup and a leaf to round out the design. You can find this design here.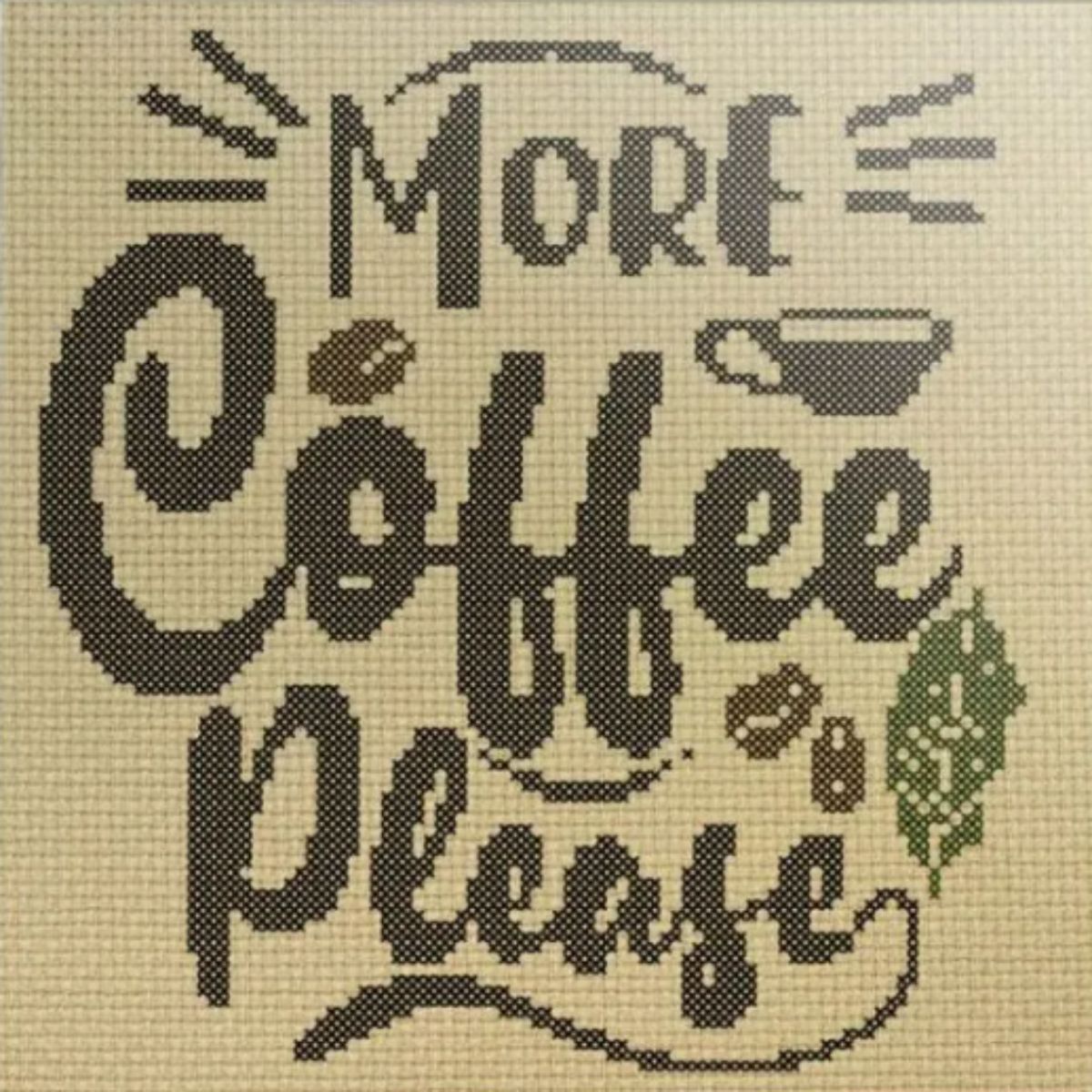 Coffee Mill Coaster Set by Robin Petrina
This is a plastic canvas project where you will create a coffee mill and coasters that are stored in the mill. What a creative project and a great idea for somebody who loves coffee. Find this pattern here.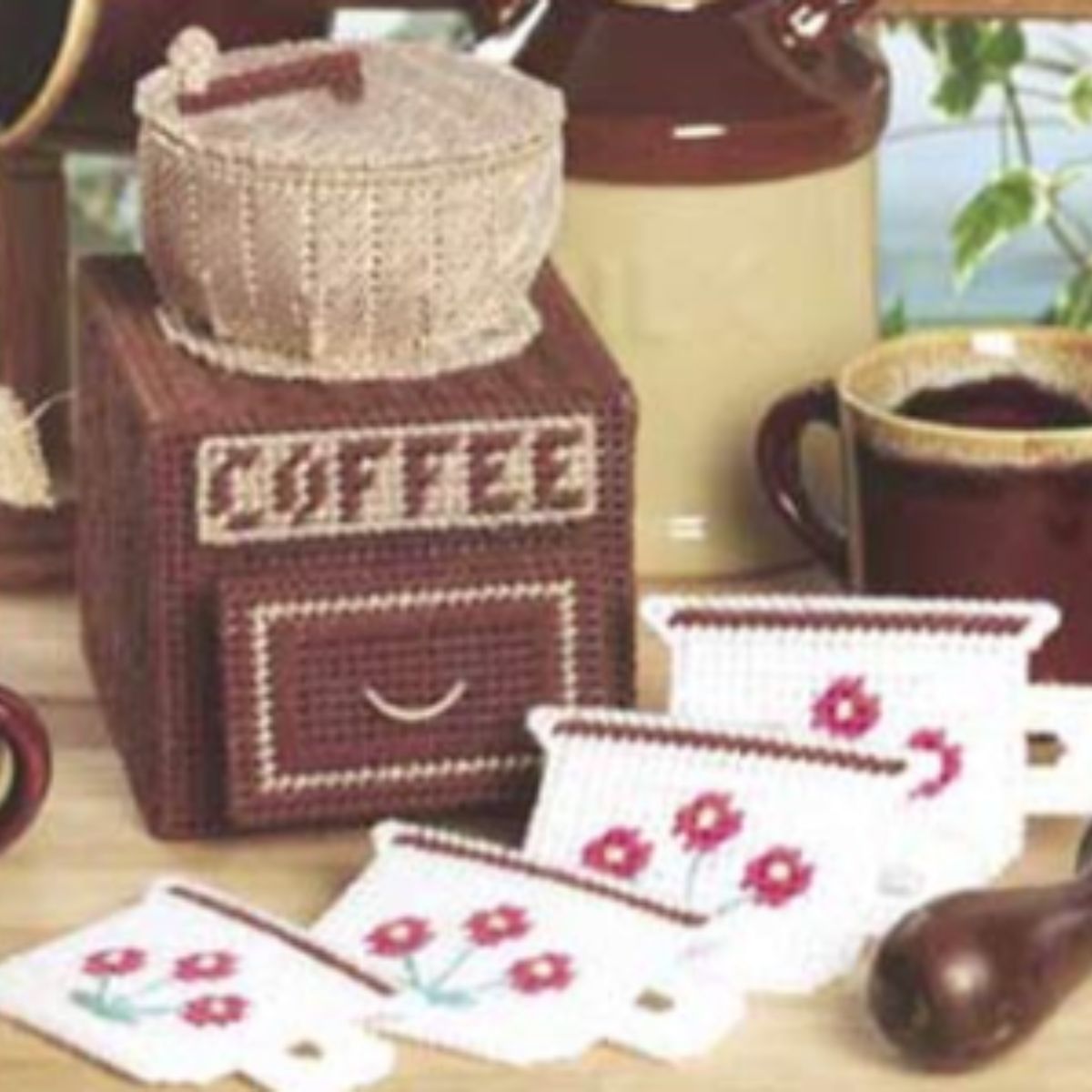 Coffee Cross Stitch Kit
Below are some cross stitch kits with a coffee theme. These kits are for purchase, but I always love the convenience of knowing I'm getting the right fabric and floss for my cross stitch project and I'm ready to go.
Chalkboard Cross Stitch Kit
This chalkboard typography design by Design Works would be great if you enjoy stitching on black. You can purchase it at 123Stitch.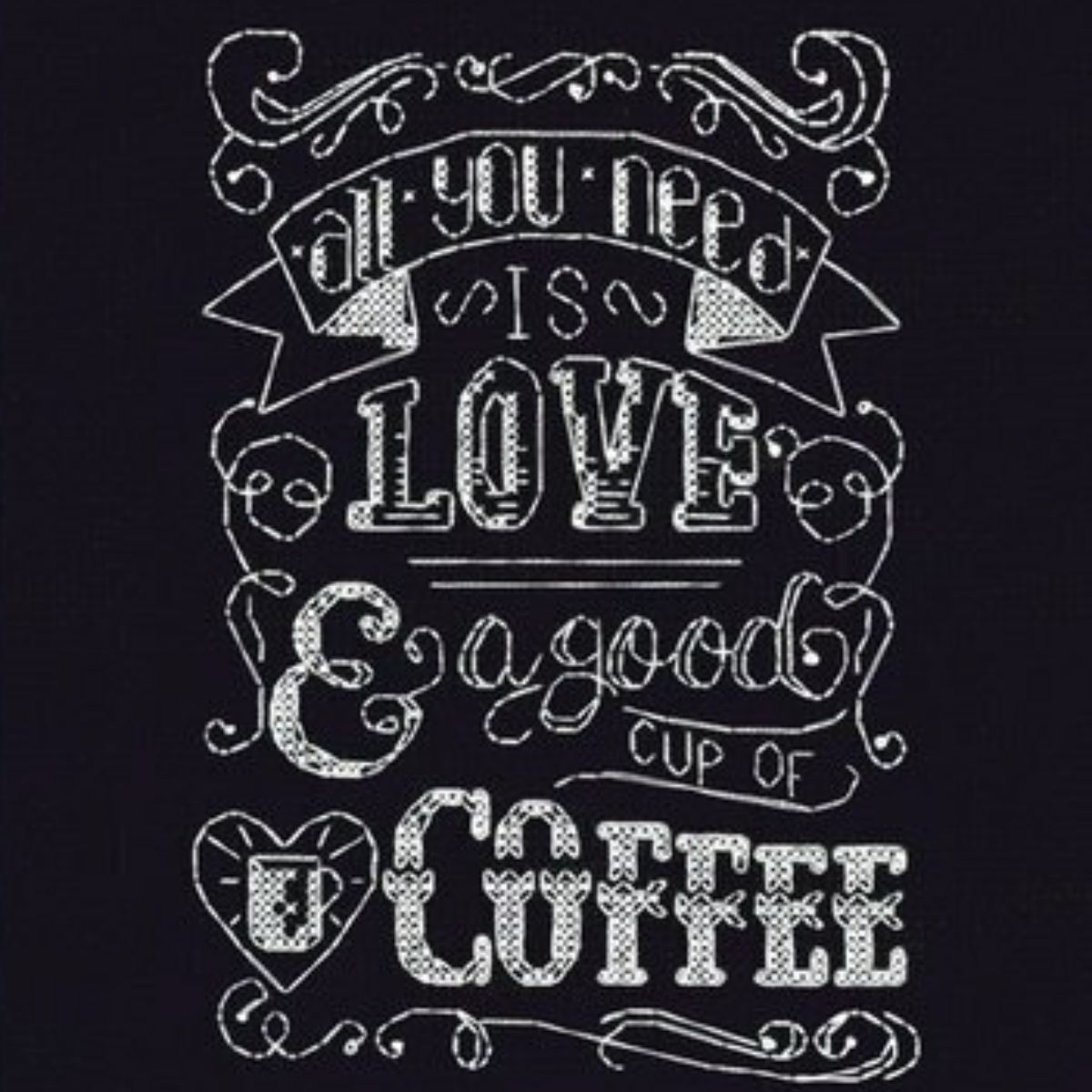 Coffee Stamped Cross Stitch Kit
I thought this one was interesting because it is a stamped cross stitch kit. I also like that it's very colorful. You can purchase this kit here.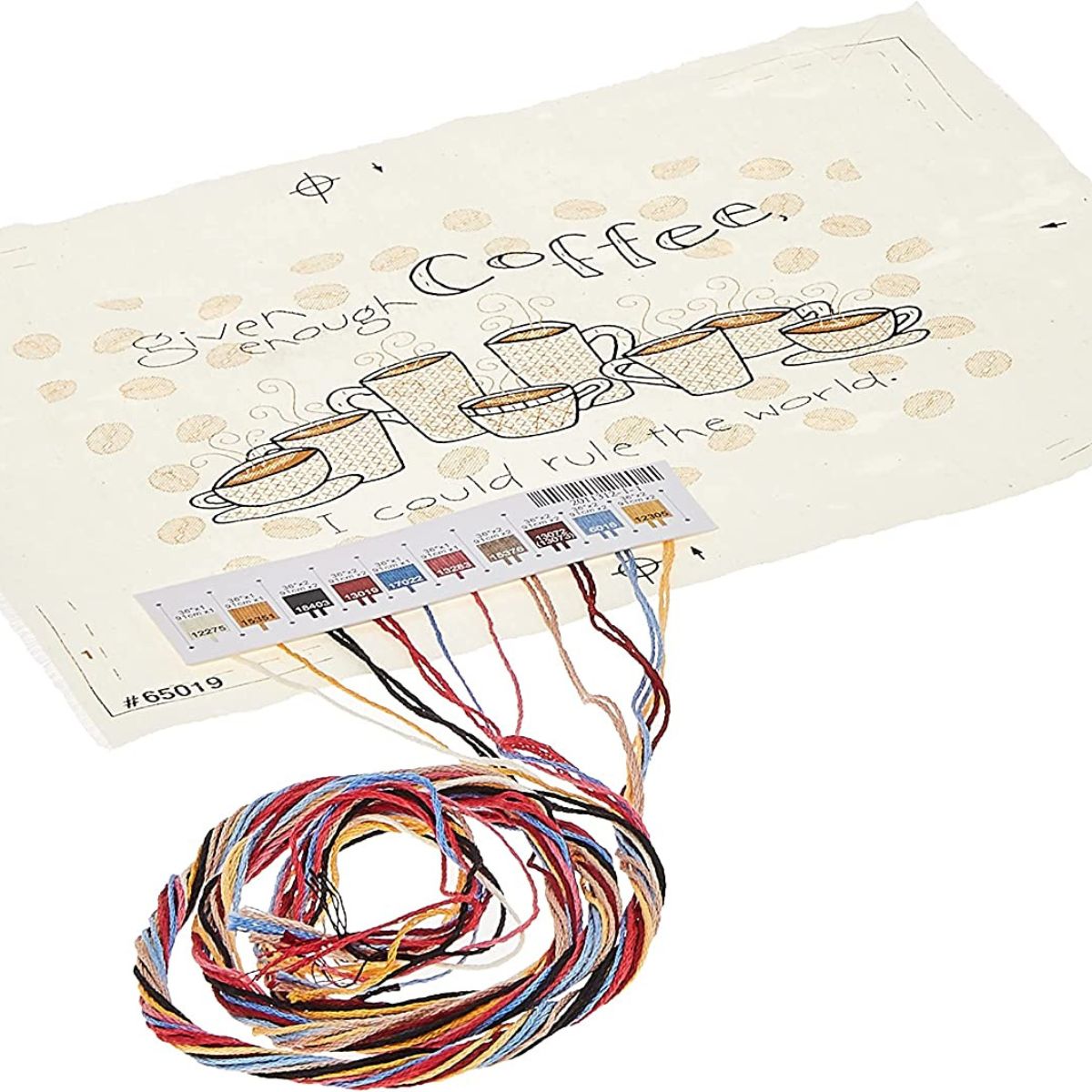 Coffee Bead Cross Stitch Kit
This Mill Hill kit, Cafe Mocha, is stitched on perforated paper instead of fabric. The kit comes with the paper, floss, beads, button, needles, chart and instructions. You can purchase this here.