I want to share with you some awesome blogs that are all about cross stitch. Cross stitching is a relaxing hobby where you use thread and create designs. I've seen anything from exquisite vintage samplers with silk threads to inappropriate snarky designs. You can recreate famous works of art or you can even design your own!
But sometimes you might need some help or inspiration for your cross stitch projects. That's why I made a list of 10 cross stitch blogs that you should read.
These blogs are written by people who love cross-stitch as much as you do, and they have lots of amazing things to show you. They have tips, tutorials, free patterns, giveaways, and more. They also have different styles and themes, so you can find something that suits your taste.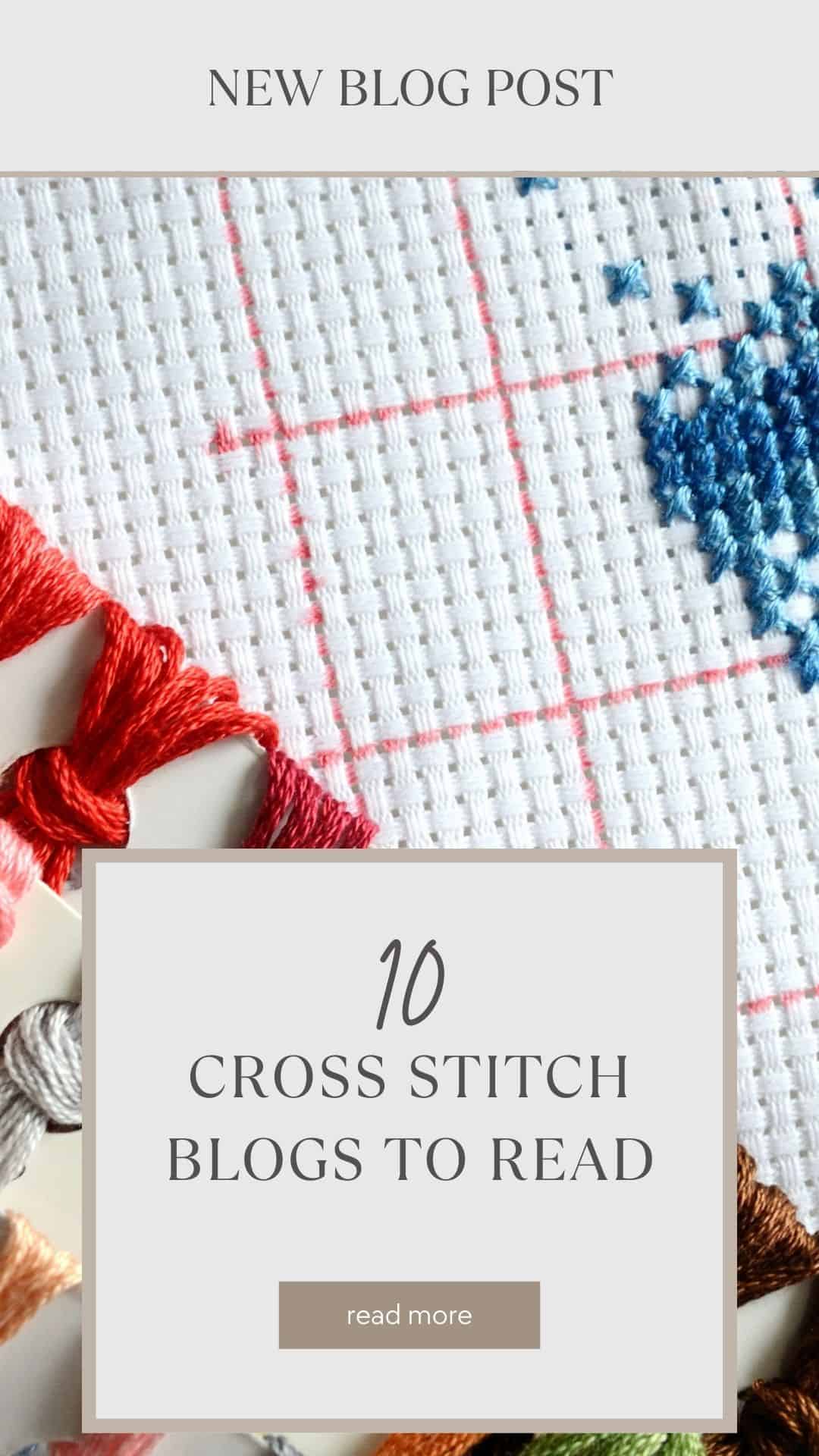 Here are the blogs I recommend:
Lord Libidan: This blog has been around for a while and is DEFINTELY one of the top expert resources. The articles are written by a guy who calls himself a "manbroiderer". He makes cross-stitch patterns based on video games and other cool stuff. One of the most unique resources is the Perfect Skin Tone chart that lists DMC numbers for skin tones and associated highlights and shadows for that tone.
The Twisted Stitcher: Vonna, the Twisted Stitcher is very knowledgeable stitcher. about cross-stitch. She is well known for sharing her knowledge with others. She's an expert in finishing cross stitch projects and has easy to follow tutorials.
Jo's Country Junction: Jo's blog is such a comforting read. She blogs frequently but the best thing is - she makes you feel like a friend. She writes about her beautiful quilts, her family (to include her pets) and updates on her life. I love it!
Studio Koekoek Blog: This blog is by a group of designers who make modern and stylish cross-stitch patterns. They have unique tutorials I haven't seen other places like how to cross stitch on leather or how to cross stitch filling patterns.
Cross-Stitch by CraftGossip: Sarah White writes tutorials, book reviews and provides project ideas. You can also check out other crafts within the CraftGossip network of websites.
Priscilla's 2000: This is the blog for Priscilla from Stitching Housewives. She's so creative when it comes to displaying and finishing her designs. Her blog posts share links and finishing ideas.
Stitching Dreams: Carol has been blogging for YEARS! She shares a lot of great photos of her stitching projects and her cross stitch displays and she has chart giveaways!
Peacock & Fig: Dana Batho might not be blogging frequently, but her tutorials are so helpful that they're definitely worth bookmarking. She also shares tutorials, tips, videos, and inspiration.
Lindy Stitches: Steph Webb is the designer behind Lindy Stitches. She shares her current works in progress, upcoming designs, free patterns and even delicious recipes. She has written articles and links to her videos.
Jolly Jabber: This blog by Kimberly from Fat Quarter Shop is a great resource to learn what's upcoming with FQS and what type of cross stitch events they're running.
So there you have it, 10 cross-stitch blogs that you should read.
I hope you enjoyed this list and found some new blogs to follow and enjoy.
If you have any questions or comments about cross-stitch or these blogs, feel free to leave them below. I would love to hear from you and see your cross-stitch work. You can also share this article with your friends who like cross-stitch or want to learn more about it.
Thank you for reading and happy stitching! 😊